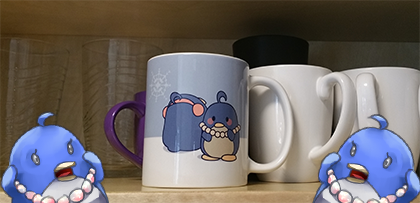 Whaaaaat? Is that Lady Pengwing? On a mug? Yes it is!
We've set up some patterns on
Redbubble
, a high-quality, on-demand printing company.
Redbubble lets you select a design and then choose what to print it on. Mugs aren't your thing? You can get the same pattern on a clock, or stickers, or whatever you like! (The mugs are really nice though.)
There's only a few designs up there so we could test the quality of the printing, but much more to come! If there's a character or image you really like or just
gotta
have, let us know!
You can check out the new merch' on
the same page you purchase Wings

from
, or by
visiting the storefront directly
!