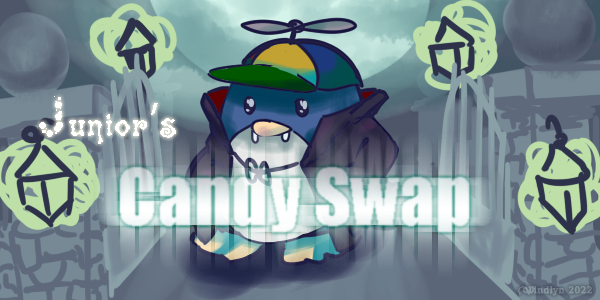 Halloween is upon us!
Don your costumes! Grab a hot drink and a snack or two- you'll need the fuel for all the trick-or-treating you've got planned.
Run around Windlyn, knock on your friends' doors and gather candy.
Like many things in life, you don't get to pick what you're given; but the nice thing about candy is there's always someone who likes each kind. Don't toss the stuff you don't like- you might be able to
trade it for something nice at the candy swap!
Check out the official event thread here!
Chat about your favourite Halloween activities, the best trick or treating hotspots, or participate in the
Merit Badge Challenge
and claim the title of
Pumpkin Engineer
!!